Las Vegas Luxury Real Estate Agents
Who You Hire Matters. Experience The Stark Team Difference.
"Our success and longevity in the market is due to the fact that, for us, it is ALWAYS about the clients' best interests." ~The Stark Team
Schedule a Listing Appointment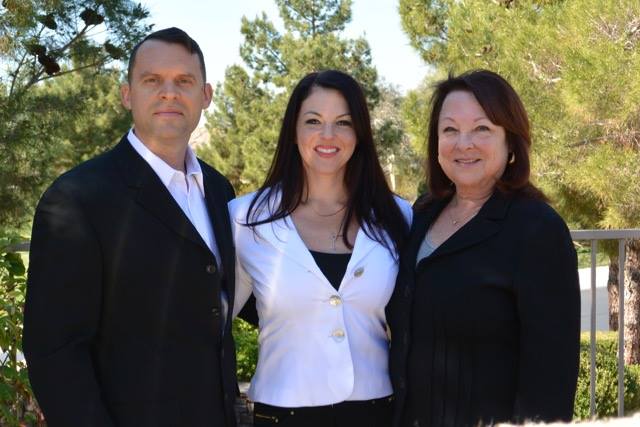 Why Hire The Stark Team?
Widespread Global Internet Marketing for Your Luxury Property | 45 + Years Combined Experience | Personalized Service
Receive Our Marketing Plan in Your Inbox
If you are a Seller looking to sell your luxury residence or high rise condo, you've come to the right place. We were hired at the end of 2010 by the person who owns more Las Vegas strip real estate than anyone else, the late Mr. Kirk Kerkorian, to market and sell his property. We performed and got results in a few months, and then sold his sister's Las Vegas estate. Thank you to all of our past clients, who have trusted us with the successful sale of their property. Our business is largely referral based and we are happy to say that we have over a 95% repeat client retention base.
We will handle your business as if it is our own. What we can promise you when we market your luxury property for sale, is the most high profile widespread web based targeted marketing in the real estate industry! We aim to get you the highest price for your property in the shortest amount of time, in a seamless transaction. We understand that "Stale Listings" rarely get maximum dollars. We are broker-salepersons, have over 45 years combined experience in the Las Vegas market, and are fortunate enough to be able to be selective in those properties which we choose to represent. We offer the highest level of personalized service in the industry, and pride ourselves on our attention to detail in contractual negotiations. Our clients are happy to have The Stark Team's experience on their side of the transaction.
Outstanding Service | Proven Results | Expert Seller Representation
We know there are many choices when choosing to hire a realtor to sell your home, and that the process can seem overwhelming. Our goal is to make the process as stress free as possible. With hundreds of successful closed transactions and our in depth knowledge of Las Vegas & Henderson Real Estate Communities (Travis & Lauren are Native Las Vegans & June is a 45 year resident), the sale of your home will be handled with professionalism, honesty, and care.
See What Others Are Saying About The Stark Team
Amazing experience! We have bought two homes from Lauren and team and they sold one home for us in less than a week. Hands down the best Vegas area has to offer for both buyiing and selling real estate, we highly recommend. Five star service all the way." Mr/Mrs. McGaughey
"We were pleased with the entire process. We met with Lauren, listed and sold our unit in less than a month. They made it very easy for us as we were in a different state for the entire sale. We also worked with June for a lot of the paperwork and she was very helpful as well." Panorama Towers Seller
"Lauren and the Stark family team was the most proficient real estate group I have ever worked with. They are not only knowledgeable but more importantly know how to communicate their information in a very efficient and timely manner. They are honest and truly work for win win deals for both the buyer and seller." B Kloss
"Lauren is amazing. Lauren was my agent 4 years ago when I purchased my home in Las Vegas and she just recently helped me sell the same home and the process, both times, could not have gone better or more smoothly - she truly makes it easy on you. Lauren knows the market inside and out - you'll never overpay when buying and always get a good price when selling. I'm not a detailed person but thankfully Lauren was there to make sure everything was done right (contracts, home prep, marketing, negotiations, etc) and she repeatedly went above and beyond to take care of the smallest details. A good agent will make or break your home buying/selling experience - I promise you won't go wrong with Lauren, she's the best!! M. O'Steen
" June and her team did an excellent job leasing, then selling my Panorama Tower Unit. They are a 1st class operation! I would highly recommend them- especially in the high rise tower market. "- Phil Lamb
" June is the best! She is very professional, knowledgeable and competent. She will look out for your interest and she will get things done efficiently and on time. I strongly recommend June Stark and I would do business again with her !!!!" D Nguyen
"My wife and I have bought and sold homes/condos 10 times over the last 40 years and have never had a realtor (s) (Lauren, June's daughter included as well) that were more professional and extremely effective. This was the first time we felt the realtor had our best interests in mind. We were kept up to date on all the progress of the sale of our home and got what we felt was a fair price for our property. If you are moving to or from Las Vegas you will not get better representation than using June and Lauren. We highly recommend them if you are looking for people that are very honest and give you 100% effort. " Denny Kavchak
"June is a leader in the Las Vegas real estate market, Her knowledge and ability to listen , coupled with great honesty and integrity put her in a class that is second to none. The Stark Team of June, Lauren and Travis are outstanding when you need help with buying or selling," T Kriz
"Ms.June, I can't say thanks enough to you,Ms Lauren and Mr.Travis for your over the top professional service from the moment I made my first phone contact to Ms. Lauren. And your selection to who you considered the best escrow agent in town." Penthouse Seller
"Lauren is amazing : professional, prompt, thorough, knowledgeable, courteous, tenacious. I could not recommend any agent more highly. Her team is wonderful , her resources are broad - and she's great in person!" G Haley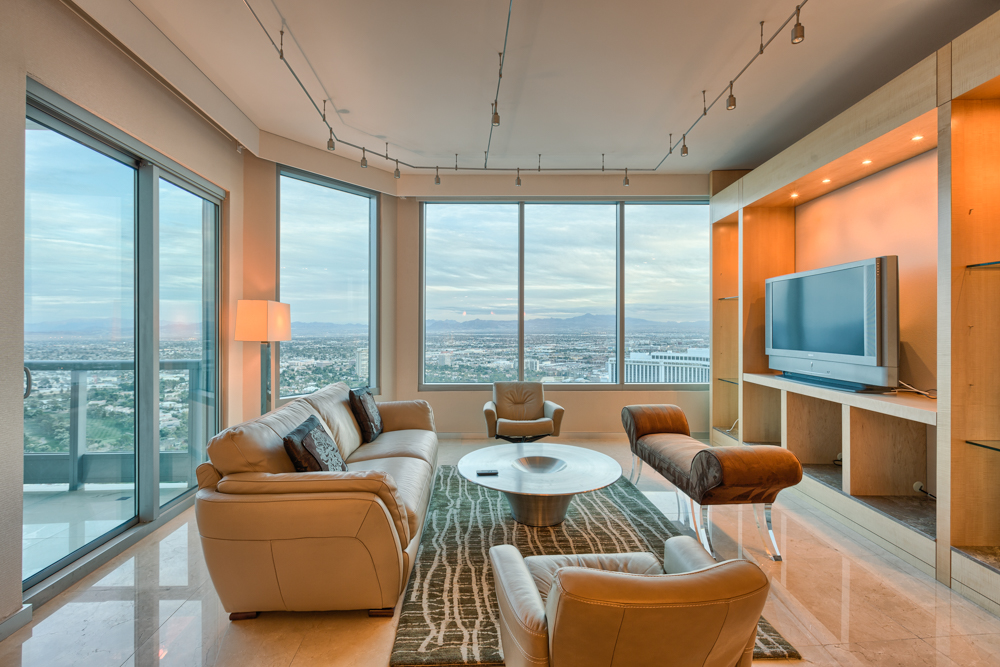 As Las Vegas leading luxury real estate agents, we are happy to announce that we have listed and SOLD the Las Vegas Country Club estate of Kirk Kerkorian. The home was a beautiful custom in the heart of the city and we are pleased to have had about a 90 day time frame from listing to sale. We were honored to have been chosen to market and sell this beautiful home.
The Stark Team has some of the most widespread & POWERFUL web marketing of any luxury real estate agents in Las Vegas. This targeted marketing is effective in getting the job done.
Sellers looking to market their luxury properties, whether they be a high rise condo or penthouse on and near the strip, or a custom home in one of Las Vegas or Henderson's premier guard gated country clubs, please contact us.
We know how to get the job done with discretion, efficiency, and results.
We look forward to hearing from you.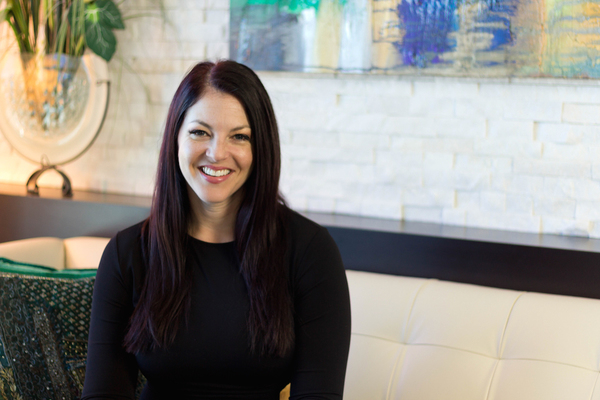 Schedule A Listing Appointment
702-236-8364